H.R.H. Prince Constantijn of the Netherlands
Chairman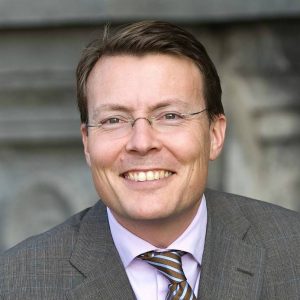 "I inherited the Prince Bernhard Nature Fund from my grandfather, as well as his concerns about nature conservation. Prince Bernhard set up this small and independent Fund to do what other funding organisations could not or did not do; supporting good people with valuable ideas and relevant projects with small sums – no strings attached. The Fund also wants to challenge conventional views among leading conservationists; and facilitate the exchange of ideas between business, government and civil society leaders on new conservation constituencies and approaches"
Currently, Prince Constantijn is senior advisor the European Commissioner for the Digital Agenda, Ms. Neelie Kroes, a position he was appointed to in 2010. Before that he was head of the Information Policy and Economics Team at RAND Europe, a policy research institute, and he was in charge of RAND's Brussels office. In this capacity he advised governments and corporate clients on the current and future socio-economic and organisational impacts of the deployment of information and communication technologies. Until 2004 Constantijn was an associate analyst at Booz Allen Hamilton in the London operations practice; which was preceded by five years (1995-1999) at the European Commission where he was member of the personal office (cabinet) of Commissioner for Foreign Affairs and EU enlargement.
Constantijn holds a master degree in Law (Leiden University) and in Business Administration (INSEAD, Fontainebleau). He is passionate about a range of themes like arts, development, migration, and the conservation and restoration of nature. These drive his close involvement with a number of foundations and charitable organisations. He is honorary Chairman of the Prince Claus Fund for Culture and Development, Chairman of the Foundation The Hague Process for Refugees and Migration, Chairman of the Prince Bernhard Nature Fund and supervisory board member of the 'Stedelijk Museum' (City museum) Amsterdam. He acts as patron to the World Press Photo, Stichting Studiefonds Oscar Back and Het Nederlandse Muziekinstrumenten Fonds (The Dutch Musical Instruments Fund).
"The PBNF contributes to help retain and strengthen biodiversity, and do this based on a moral, social and economic conviction. I believe that small actions matter, and that even individuals can enable profound change. PBNF seeks to empower people that dedicate their lives to making a difference."