Jhr. Drs. John H.W. Loudon
Treasurer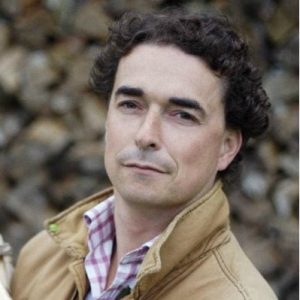 "Prince Bernhard had this vision that the sum of relatively small nature conservation initiatives, could have an enormous impact on the wellbeing of our worldwide flora and fauna and specifically of those that are about to be extinct. I therefore cherish the goal of the Prince Bernard Nature Fund, to give relatively small grants to projects which, although they might be small, are worthwhile. All projects are carried out by dedicated great people who care for the future or our earth. We rely on the sum of all these great projects, to really make a difference"
John Loudon studied business economics at the Rijksuniversiteit Groningen. In daily life he's an independent CSR consultant in his own company JL BV and a member of the board of directors of Peace Parks Foundation which, founded by Prince Bernhard of the Netherlands, Nelson Mandela and Dr Anton Rupert, develops huge cross border nature parks in Southern Africa for the benefit of local communities through eco-tourism . As a paid Board Member, John is responsible for international fundraising.
John's love of nature, its conservation and, on a more commercial level, his interest in brand communication has led him to make the following career choices. From 1993 to 1996 he was the director of the Savage Paradise Foundation. This organization produced and promoted nature films for cinema, aiming at making the general public aware of the urgency to protect and preserve areas of outstanding natural importance. In 1996 Loudon switched to Brandworlds Network to become a director and part-owner. Brandworlds Network advised multinationals, large Dutch companies and brands on how to implement sponsorships as a tool to achieve marketing communication goals. Brandworlds Network also advised not-for-profit organizations on using sponsorship as a means to realize not only financial but also marketing and communication goals. In 2002 Loudon decided to sell his share of Brandworlds Network to fully focus on social developments in our society as a CSR consultant. Besides that he is a member of several Boards in the area of conservation, such as the HIER Climate Change campaign in the Netherlands, and the mentioned Peace Parks Foundation in South Africa.
"I do believe the PBNF can have a long lasting impact in the world, not only to save flora and fauna, but also to let people benefit from these great natural recourses in a sustainable way."